Designing of a stand for the Salon International de l'Alimentation - ANIA
Exhibition stand
Context
Designing of ANIA's stand and communications materials for the 2016 Salon International de l'Alimentation international food show.
Client
French National Association of Food Industries (ANIA)
Fields of expertise
#Events #Graphism #Motion design #Infographics #Interface #Photography
Divisions
Event
App
Consultancy
Creation

The global event in food innovation
The French National Association of Food Industries (ANIA) has been attending the Salon International de l'Alimentation (SIAL) for several years now
and called upon 148 to help it prepare for its 3rd year. The SIAL attracts nearly 7,000 "exhibitors, 85% of which are international, 155,700 visitors, 1,500 journalists and lots of politicians. The entire global distribution sector attends the event".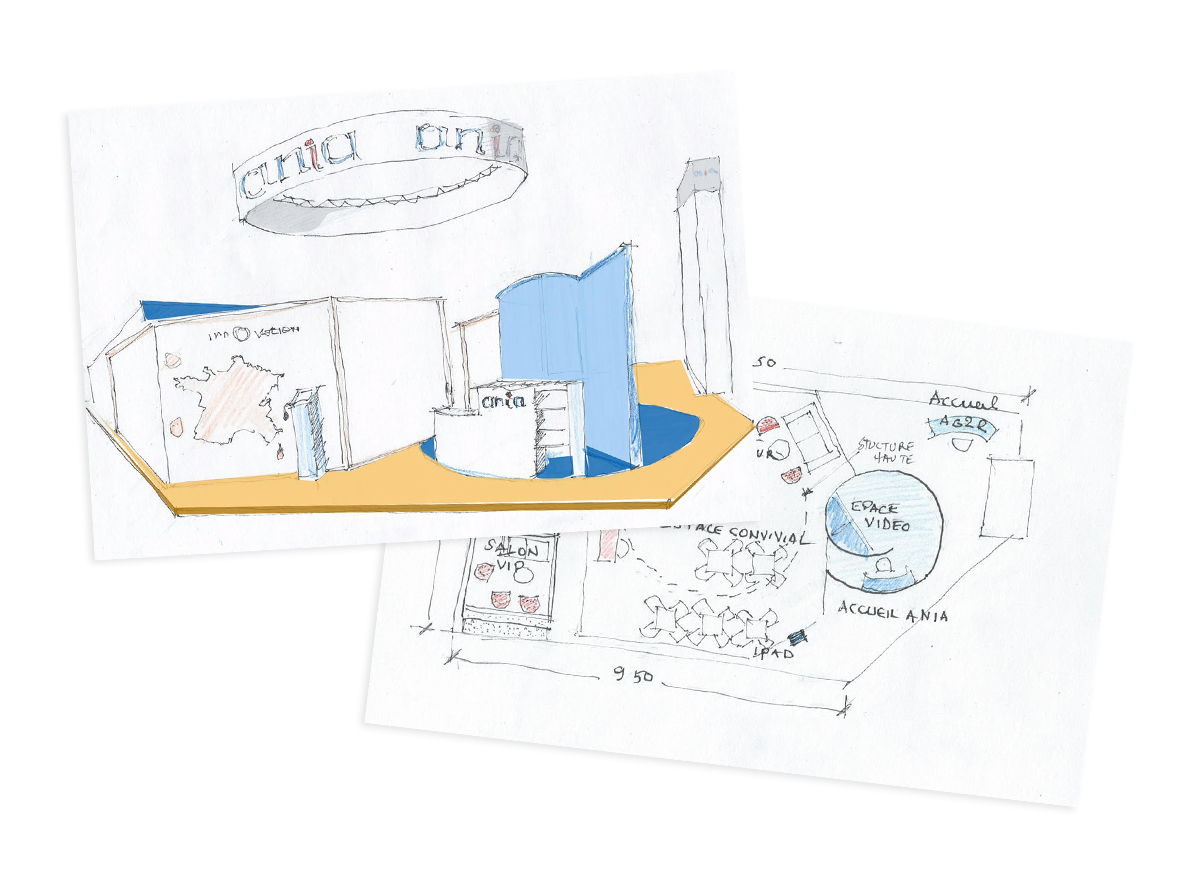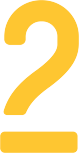 A comprehensive project for 148
This event-based project provided an opportunity for the agency to showcase its full range of skills, including the spatial design of the stand, an area offering an augmented reality experience, a series of screens broadcasting motion design animations, a series of infographics and even printed communication materials.
Designing the stand
From the creation of rough drafts and 3D modelling to monitoring the actual creation of the stand, the teams at 148 were able to showcase the full spectrum and complementarity of their skills.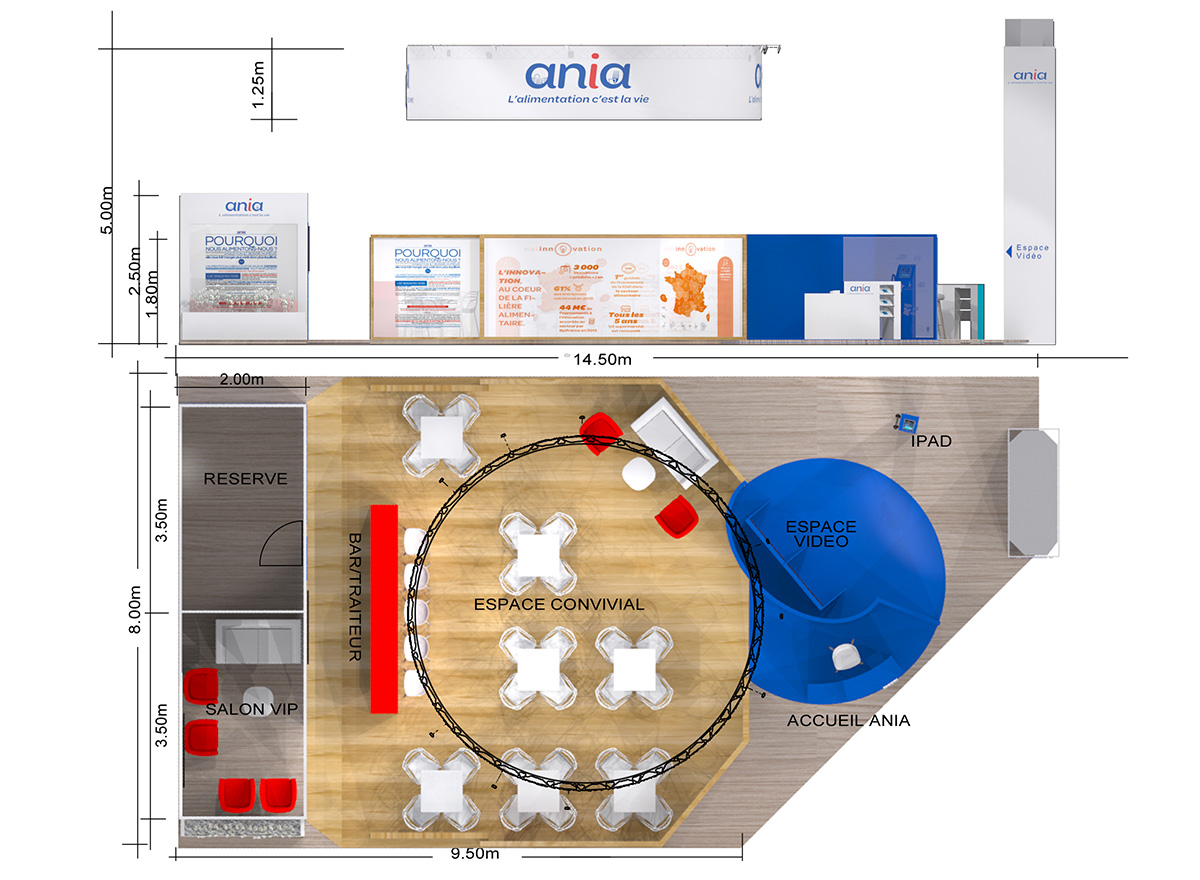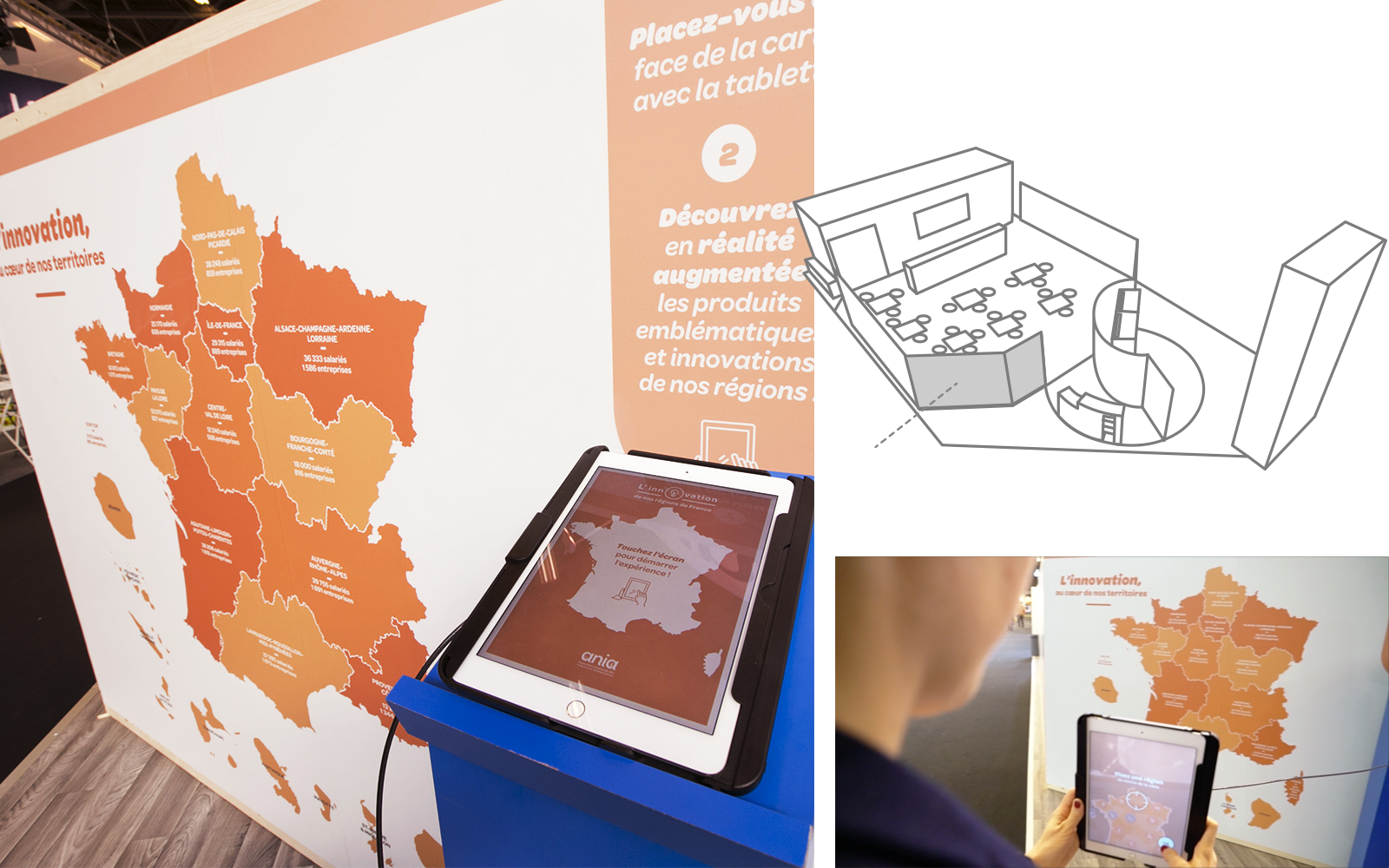 An augmented reality area
The agency created a geographical map enhanced with an augmented reality experience to highlight innovative regional companies, whilst its technical teams also custom-designed an innovative content creation app.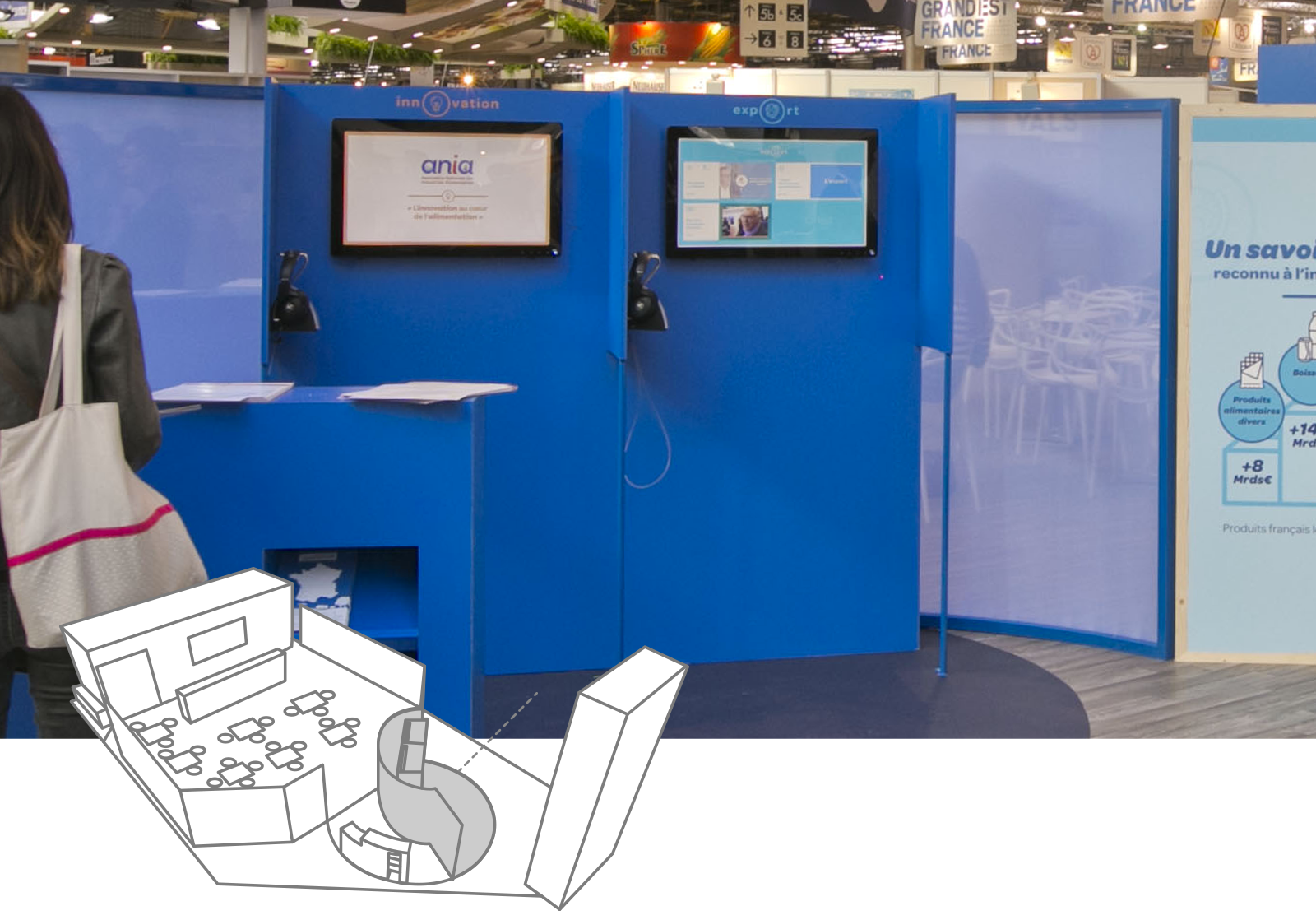 A video space
ANIA had large amounts of data and information in its possession, and we were responsible for gathering and organising this content to produce two short motion design films. The result was a fun, attractive and modern educational medium, providing yet another opportunity to showcase the skills of our creative teams in terms of video animation and video presentation.
Infographics
Likewise, isolated video content was also processed in the form of two infographics, representing a way for 148 to put its ability to manage large communication spaces in public places into practice. Finally, the agency also developed a variety of associated communications materials including a brochure, flyers and posters. Quite a comprehensive project, then!>