Creation of the graphic identity
When Coopération Maritime came to see us, it was about the launch of the Amarrée programme to help professional fishermen reduce their energy consumption. At that time, the programme had no identity, no website and no communication media. Everything had to be conceived and designed from scratch. The client told us about its plans, ambitions and needs, which we then used as the basis for envisioning a total graphic treatment for the brand. We designed a logo, of course, but we also created a comprehensive graphic language using visual cues from maritime signs and symbols. At Agence 148, that's the way we love to work. We give brands permission to use a number of different graphic elements to convey their identity, and therefore be recognisable in different ways using just one colour or one shape, for example. We also provided our client with the graphic charter that provides a framework for how these individual elements can and should be used. And that means that the client is now self-sufficient in using its new brand identity.
More infos
More information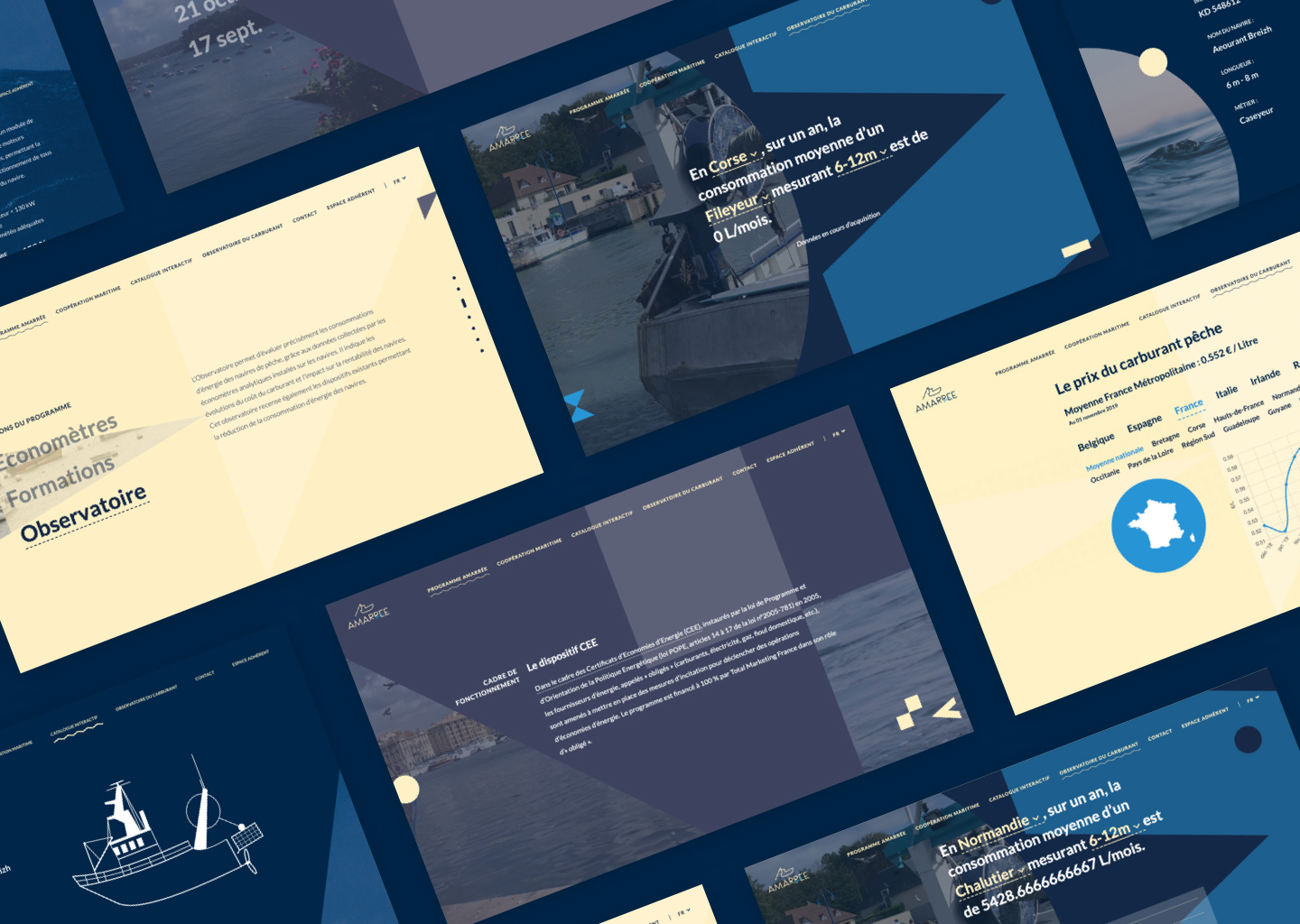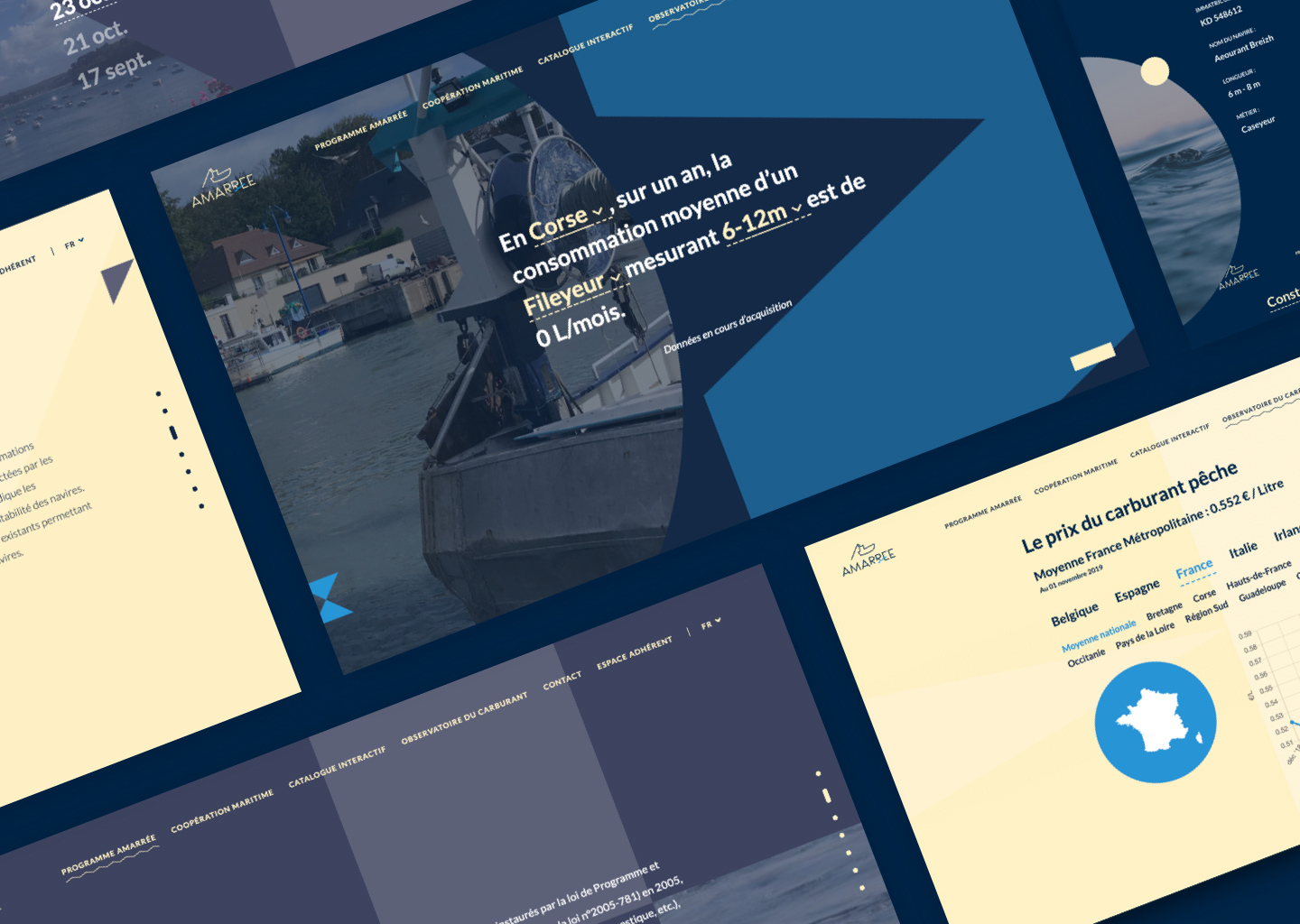 Focus on the website design: supporting fishermen in their energy savings
Fishing vessels consume large amounts of fuel. This consumption has a significant environmental and commercial impact. Coopération Maritime launched the Amarrée programme to encourage fishermen to save energy.
The initiative is accompanied by a solution providing daily assistance to owners of fishing vessels in the form of a dashboard providing them with money-saving tools. The website created by agence 148 is a communications medium for the project, as well as a useful and practical ally for fishermen in reducing and optimising their energy consumption.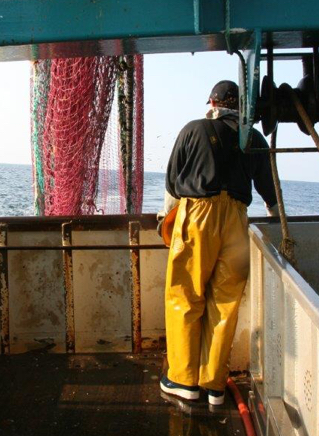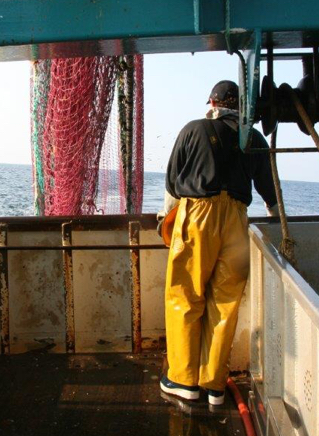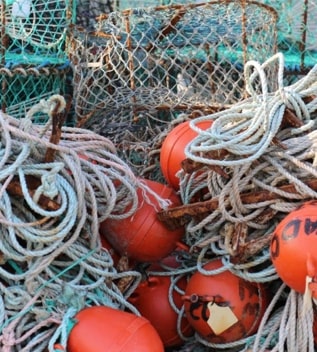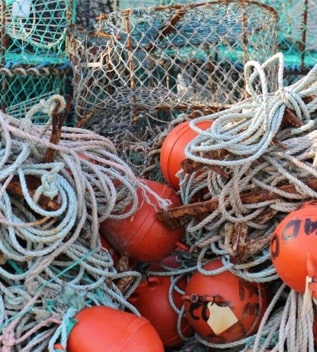 Technical content and contemporary design
One of the important points of the client's creative brief was to convey a modern and innovative image of the Amarrée programme. Our creative team designed a graphic identity with a logo that is both coherent for the site's main users (fishermen) as well as attractive to the general public. They then developed a design universe inspired by maritime signage. Coopération Maritime also wanted each page of the site to be designed as an informative presentation slide, which significantly influenced the web design work.
We were able to create a fairly designer site for a subject that would not instantly be associated with that approach.
Gaétan, Artistic Director at Agence 148
One of the special features of the site is the members' area. The user interface (UI) of this space, which comprises a lot of data, has been designed to be as practical and easy to read as possible. The rest of the site is designed more to appeal to the general public.
We therefore looked into JavaScript libraries allowing us to display data in an attractive way, in order to make the statistics as sexy as possible!
The challenge of data management
The Amarrée project posed a significant challenge in terms of management of the technical data and Coopération Maritime needed advice on how to structure it.
To indicate its fuel consumption, each vessel is equipped with a sensor that collects a range of data. We had to establish a process allowing us to retrieve information from each sensor, before organising it all visually in the members' area.
We placed our entire trust in the 148 teams, in terms of both design and technology, and we were not disappointed.
Maryam Barjon, head of communications for Amarrée
We set up a process allowing Coopération Maritime to update sources autonomously, which was essential for the long-term future of the site. All it has to do is upload a .csb file to the back-office for each vessel's data curves to be integrated into the site. We also established an API (programming interface) to communicate the barrel price of oil in real time – a useful feature to allow fishermen to optimise management of their fuel consumption costs. How to display all this data and information was determined during prior meetings with Coopération Maritime. This advisory dimension was fundamental to the smooth running of the project.
Flexibility, responsiveness and creativity – the keys to success
The Amarrée project's client-agency relationship was particularly remarkable as each party was able to listen to the other. In fact, it was vital for our teams to understand the issues facing fishermen in order to offer appropriate solutions. The Amarrée team, meanwhile, was able to discover and learn know-how from a technical web development!
This project introduced us to the particularly diverse and complex world of fishermen
Pauline, project manager at agence 148
The most critical aspect of the project was making the site useful to fishermen so that they can achieve real energy savings. Always on the go and with little knowledge of web tools, it was necessary to appeal to them while remaining relevant. As well as providing a precise indication of fuel consumption, the catalogue area of the site offers fishermen advice on replacing and upgrading equipment.
With all of this data and advice, we can safely say that the Amarrée site helps fishermen reduce their environmental impact. That is why, for us, this project is in line with our values!
Have an idea ? Want to talk about it ?
It's even better !
Contact us