The brand storefront of a famous school
The École Georges Méliès is a school for film animation, special effects and video games. When its communications department called to ask us to overhaul its website, we saw it as a fantastic challenge. What did they want? For their site to be unlike any other! And we got it. The École Georges Méliès operates in a unique artistic environment. The site needed to present the various courses while also reflecting the quality of its teaching.
More infos
More information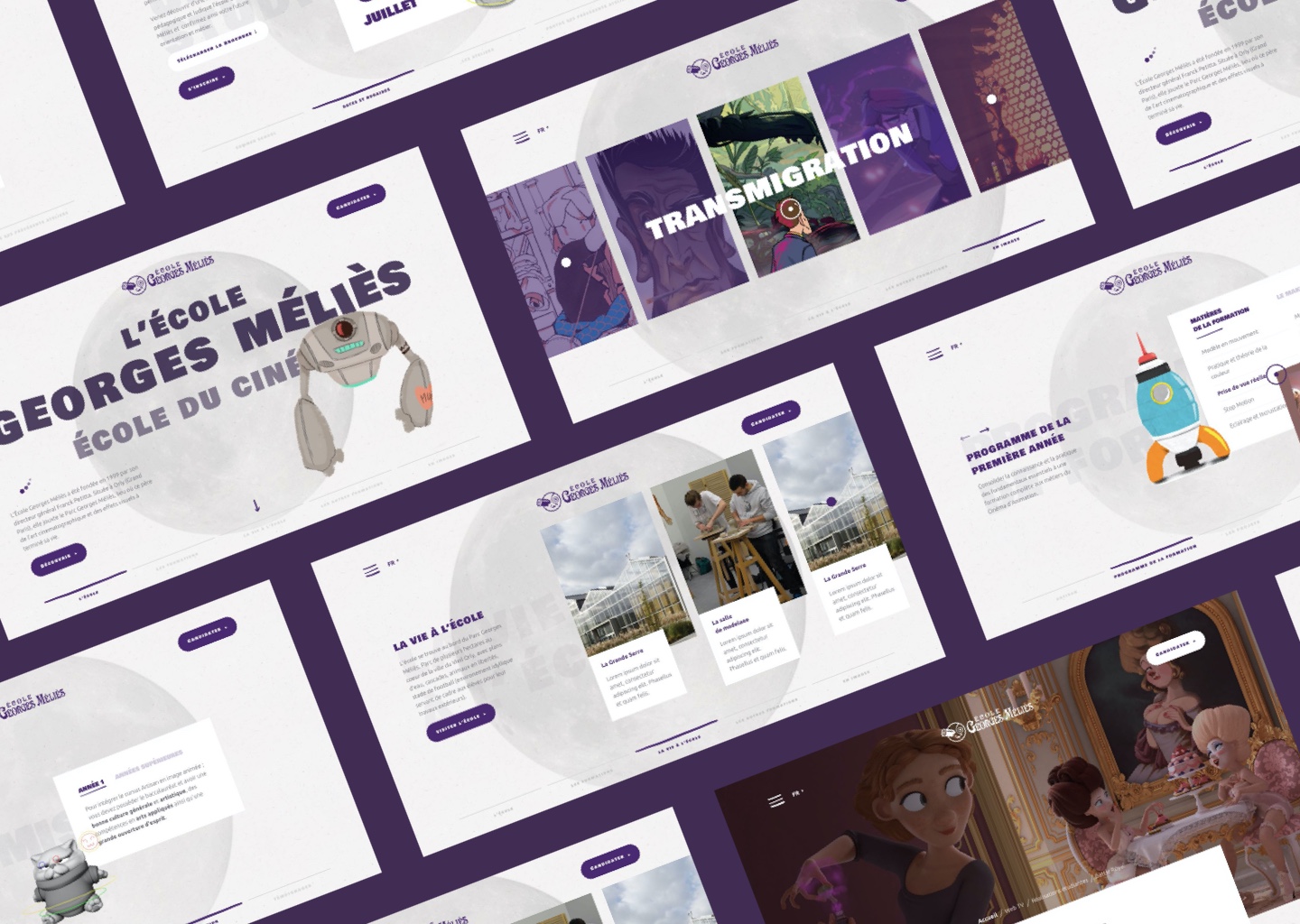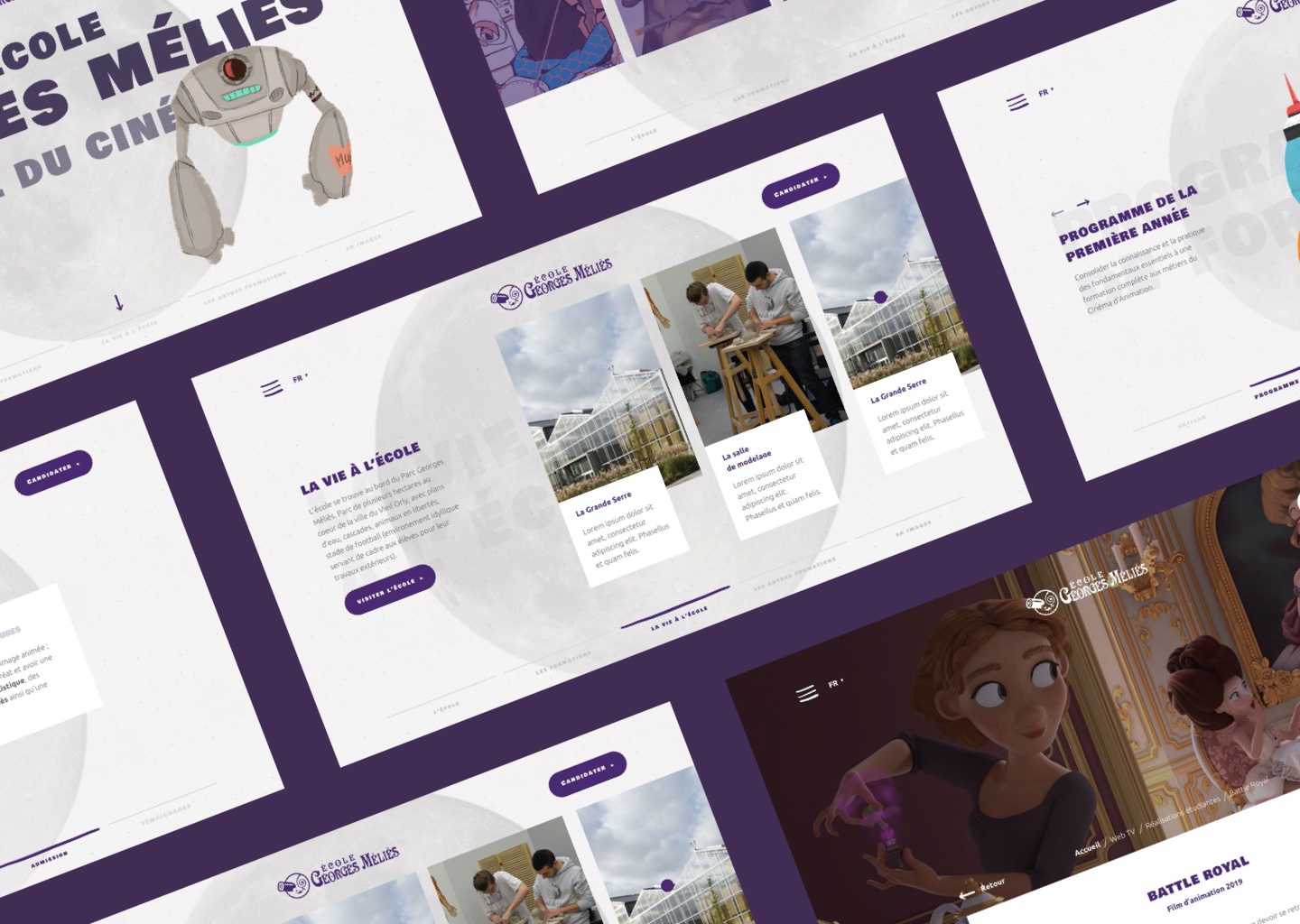 Understanding the school's identity and transforming it into a graphic identity
We have a very different site to other schools, thanks to lots of little allusions suggested to us by agence 148
says Pauline, Project Development Director at École Georges Méliès
We therefore immersed ourselves in the École Georges Méliès universe. Its founder, Franck Petitta, was a sculptor. He believes that 3D animation should be inspired by craftsmanship and students should learn design before discovering 3D. Georges Méliès was a film director and illusionist, considered to be one of the first creators of special effects in cinema. He worked with the fantastical and poetic. An opportunity for us to let our creative energies run wild! Like web-page sculptors, we proactively offered advice and support to develop the school's identity via the site. The background features a moon, an important symbol of Georges Méliès, which grows as the user navigates the site. The site background has a greyish hue, like drawing paper. Scrolling gives the impression of a brush stroke. Even the mouse pointer is unusual, in the shape of a small dot that seems to trail across the page. Our client was enthusiastic and agreed with our creative proposals.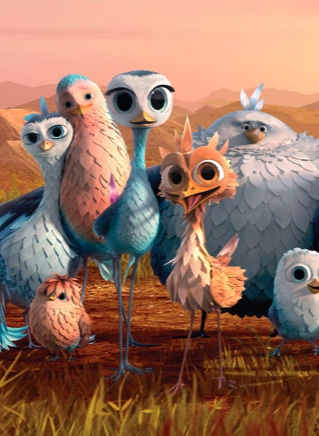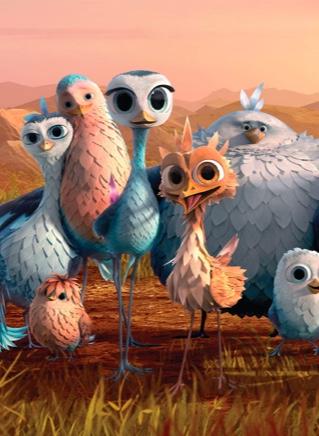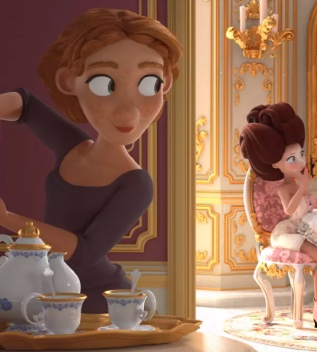 An animated site and unusual navigation
To create a dynamic site (reflecting the animation school), we inserted a gif at the top of each page of the site. These witty little characters and animals are created by the students, also helping to showcase the work of the school. And we have planned everything to ensure that these gifs are very easy to update or replace.
The site highlights the large number of courses and the dynamic approach offered by the school
Pauline, project manager at agency 148
Another differentiating element of the site is the immersive scroll. Let us explain: the idea is to take users by the hand and guide them through all the content on offer. The only movement required is scrolling. And users can navigate through the site without having to click. This is a really novel form of navigation, very different from other sites. And it also allows the school to ensure that visitors navigate through every page, without skipping important content. From a technical perspective, it is a virtual scroll: a scroll effect recreated in javascript to allow this innovative form of navigation.
We give clients the keys to their site
Today, the École Georges Méliès has a site it can very easily regain control of. This was one of its priorities: to be able to update content or add new training courses. We were able to give our client real ease of use by adopting Wordpress. It has access to free blocks (title, text, illustration) to be able to compose a new page as it chooses.
This site has changed my life – it's really easy to administer
Pauline, Project Development Director at École Georges Méliès
Technically, this all presents a challenge, as there is a lot of content to incorporate. Everything needs to be properly structured to ensure it is easily readable. And that the pages load quickly. At the agency, we are very used to managing this density of content. In fact, we only include elements in the DOM (the programming interface) that are visible on the site at a given moment. This massively streamlines the page, which loads instantly.
Work continued during lockdown
Finally, in terms of project monitoring, we arranged a meeting every two weeks to allow the client to track progress and give feedback as necessary. We apply this regular monitoring method to all our projects.
Agence 148 remained efficient even during lockdown, which was very much appreciated
Pauline, Project Development Director at École Georges Méliès
Even when the context is difficult. A large part of the site creation took place during lockdown but we continued to work, all remotely, while maintaining the same level of supervision.
Have an idea ? Want to talk about it ?
It's even better !
Contact us