Redefining
the fight
The new identity was designed to convey a more personal image of the fight the association is involved in, with the emphasis very much on solidarity and strength in numbers. With this in mind, we created an easily recognisable and replicable visual component that was in keeping with the graphical identity of the social movement of May '68 - a component that would come to symbolise SOS Homophobie's commitment. This new identity was designed to be modular and included two versions of the logo reflecting the two-pronged approach that SOS Homophobie takes, as an organisation that listens, educates and promotes solidarity, on the one hand, and as one that fights and rallies support on the other.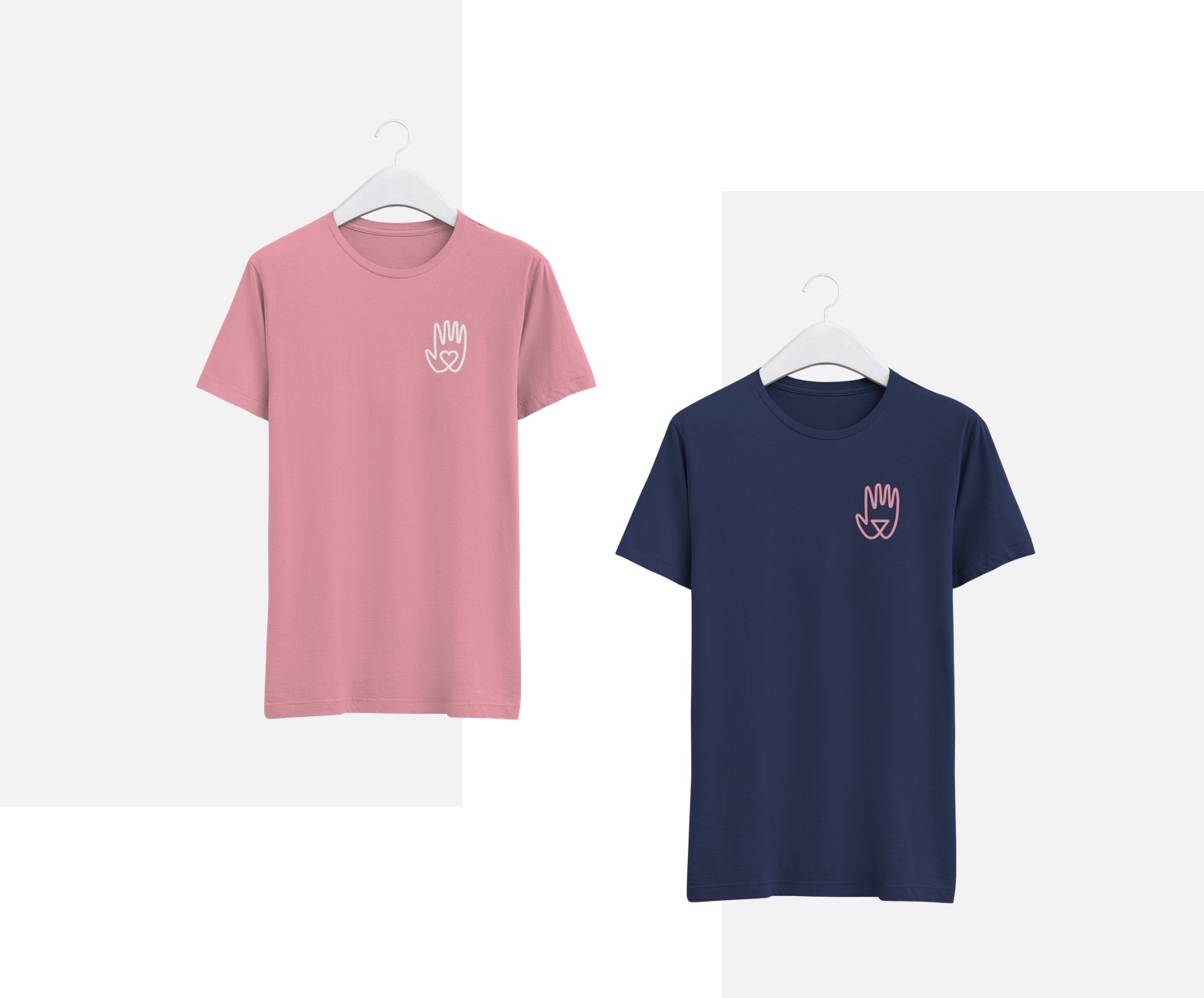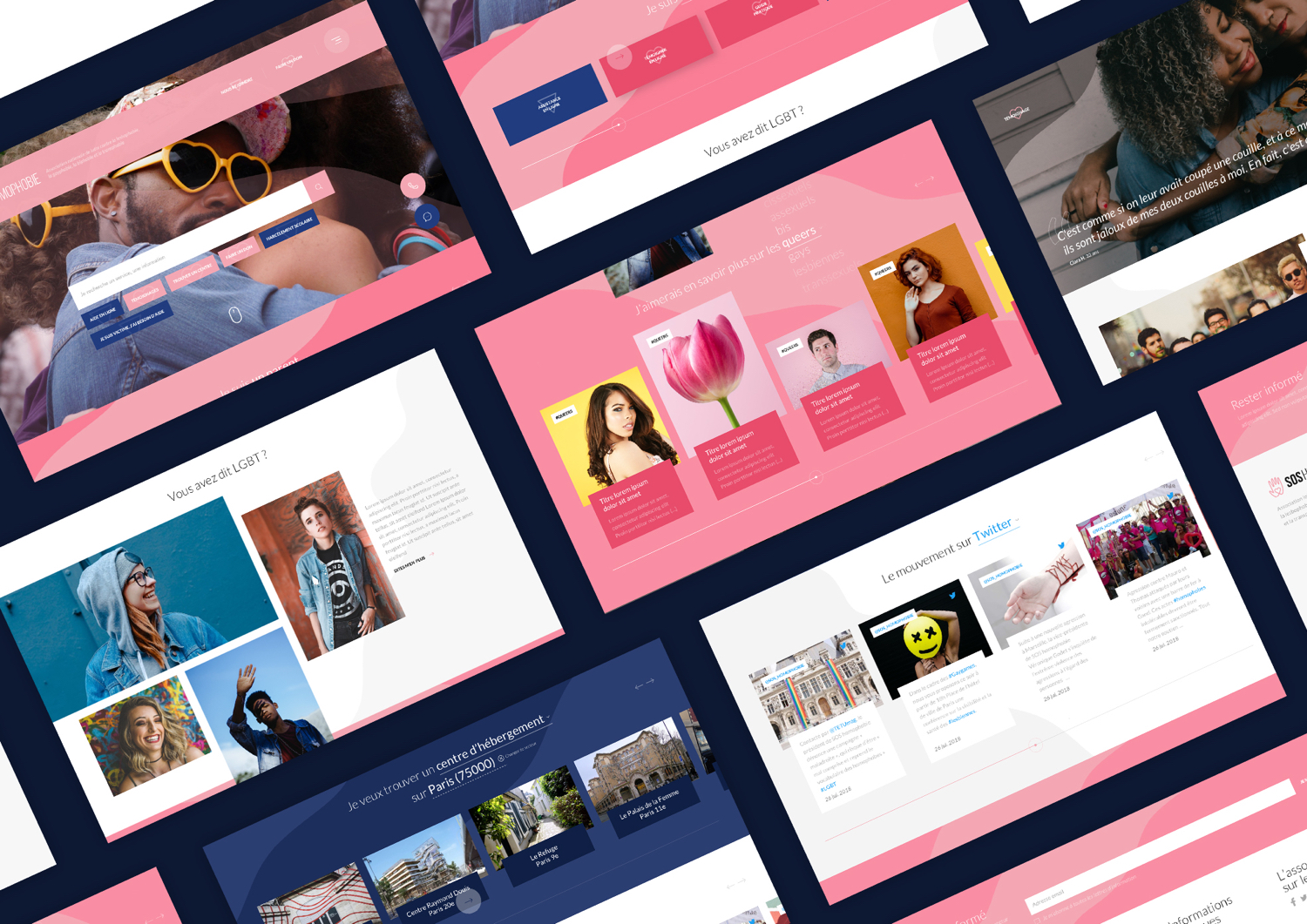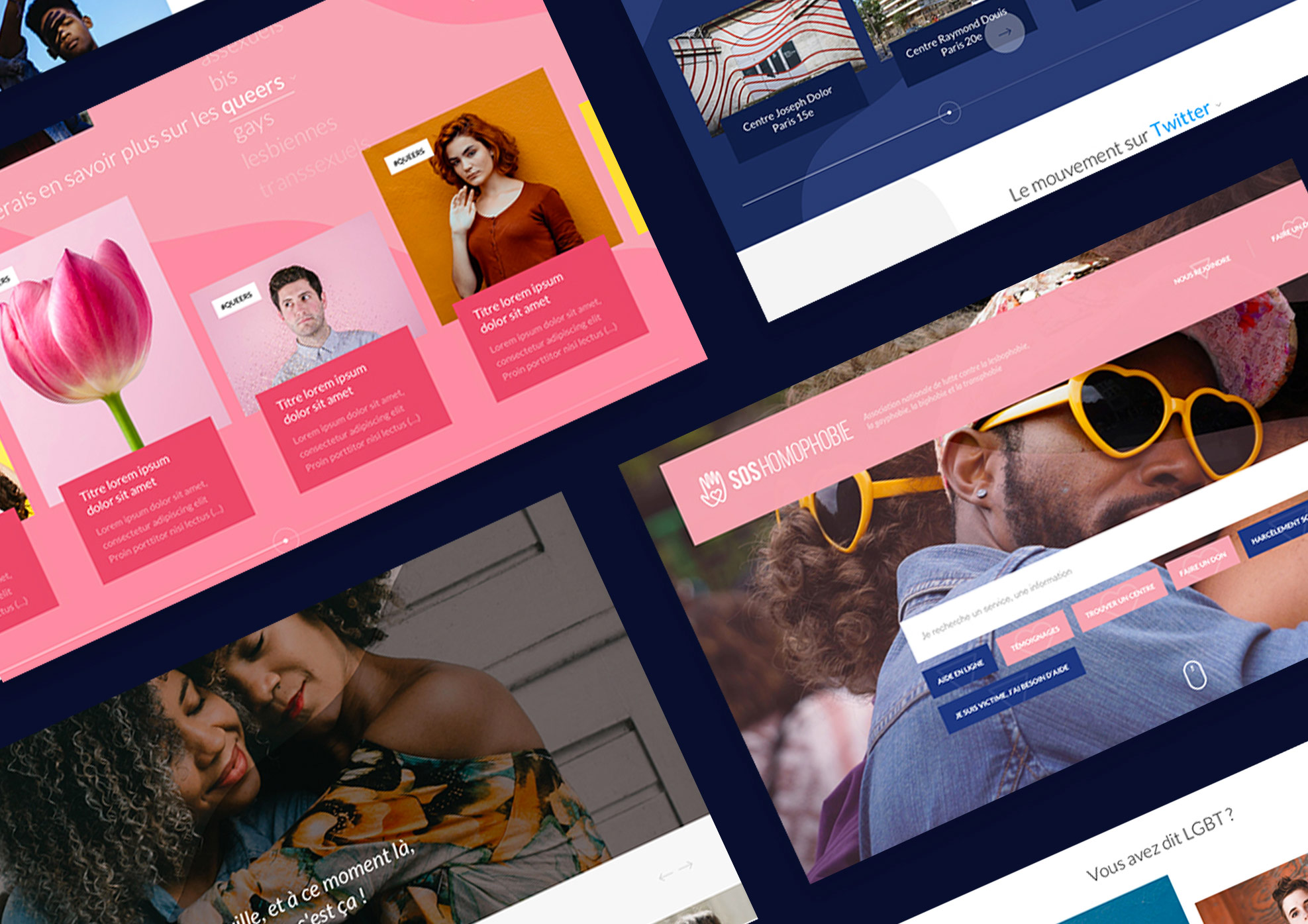 A more personal
website
In keeping with the new identity, a website adopting a more educational and preventive approach and resembling a portal with its own editorial policy was also created. With this in mind, informative content is created and testimonials provided in a way that brings a more human dimension to this content, reflecting the nature of the fight itself and, by extension, the association. It is important to show those visiting the website that they are not alone. Tailored help and support for victims features prominently, with testimonials and social networks highlighting the social aspect of the movement.

Just like the logo, the content also falls into 2 categories, with everything to do with support, information and education on the one hand, in pink, and aspects relating to fighting the cause, help and support and the various initiatives that the association is involved in on the other, in blue.

There is a strong emphasis on the search function from the outset, with access to content playing a key role in the overhaul of the site. Indeed, frequently searched terms are displayed directly beneath the search engine in order to make searching quicker and more ergonomic.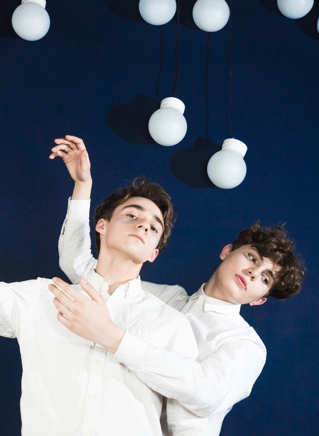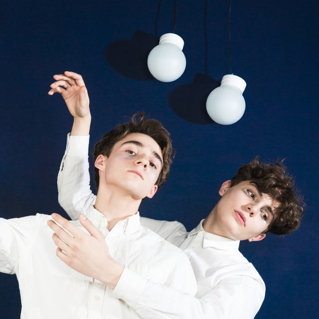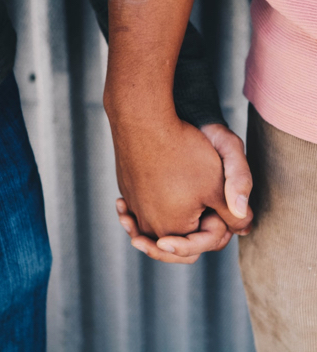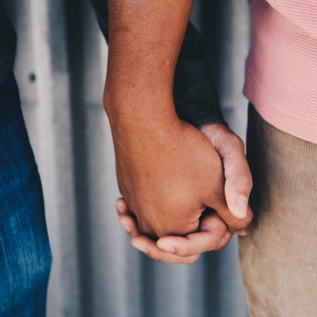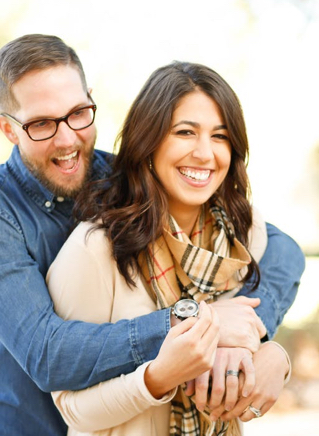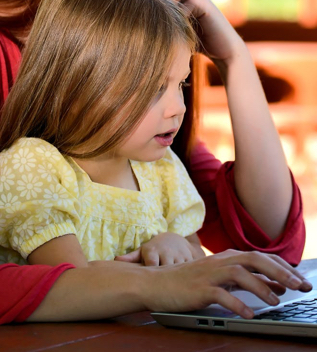 Browsing designed to offer
a tailored experience
and custom content
The site browsing experience is based on a Q&A system that makes all of the content on the site adaptable and customisable, meaning that each user gets their own unique browsing experience based on their particular profile, needs and expectations.
Target audiences, questions and user profiles have been taken into account upstream and the content categorised and prioritised accordingly so that the user can simply allow themselves to be taken by the hand, reassured and guided along the way.
Have an idea ? Want to talk about it ?
It's even better !
Contact us