Presenting Suez's
HR potential in an
interactive manner
Suez wanted to review the way in which it communicated with people with regards to its recruitment process. With this in mind, 148 suggested introducing a dynamic interactive tool in the form of a touch-sensitive terminal that would not only introduce the group, its history and the fields in which it operated but also shine some light on the various professions associated with the sector. The tool would also allow the user to view a list of job opportunities. The agency was hired based on its experience in the field of HR communications (more).
More infos
Suez website
See demonstration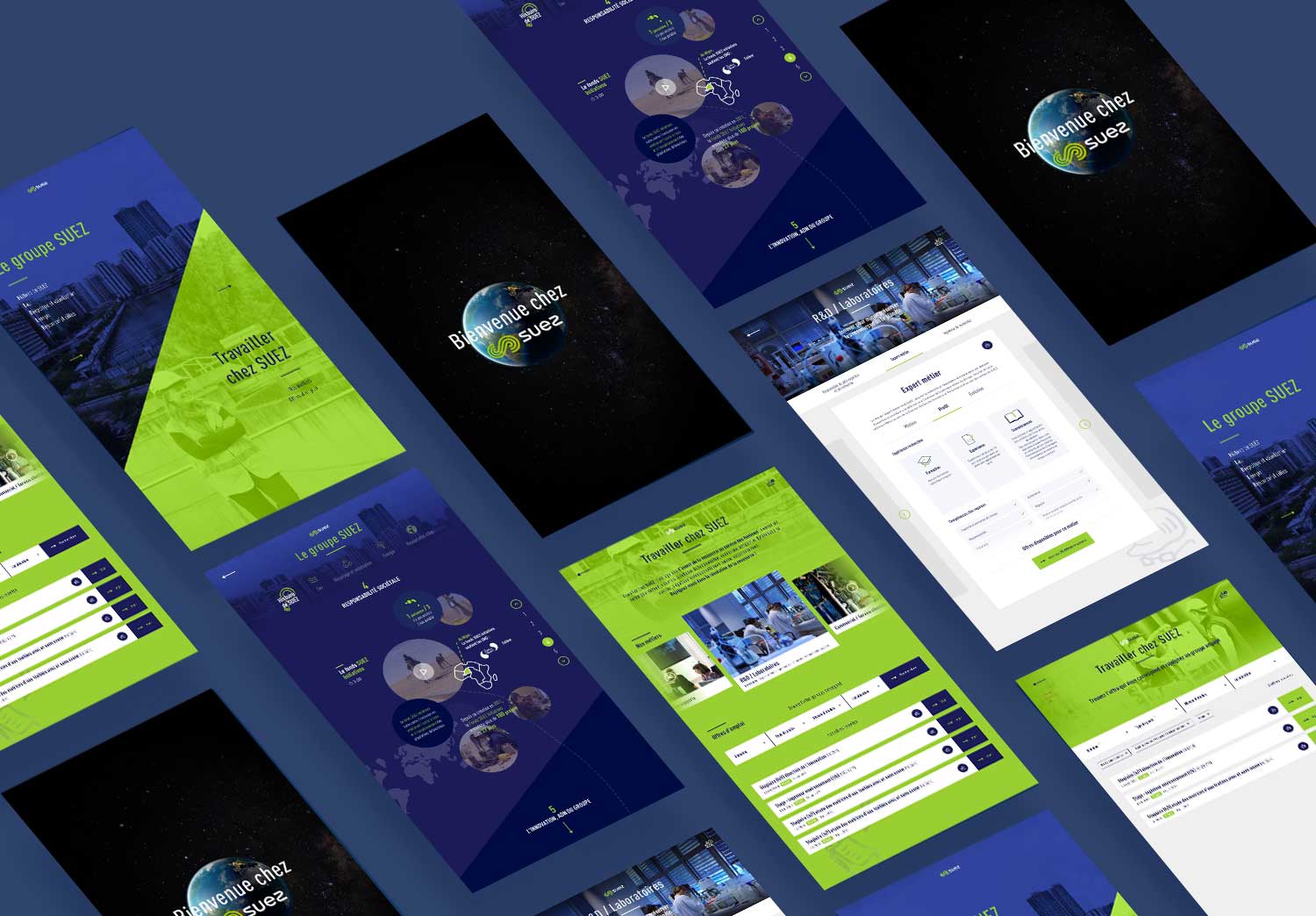 An efficient way
of advertising and
finding a position
The various fields in which Suez operates were outlined using a series of illustrations and videos demonstrating the dynamism of the group whilst informative job descriptions were used to highlight the diversity of the roles available. Job opportunities were linked directly to these job descriptions and designed to be gathered together at any point during the use of the app. The fact that the terminal had an Internet connection also meant that potential applicants could send their chosen job advertisements to their e-mail inbox at the click of a button. How very practical!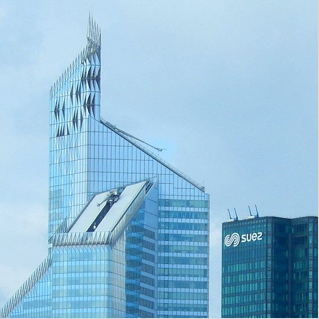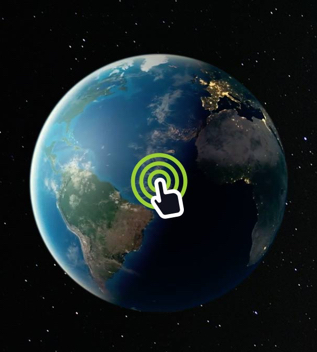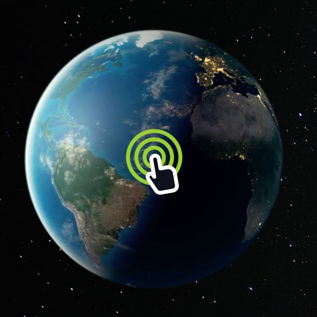 Reviewing UX Design
and ergonomics
The terminal used by Suez was designed in the form of a 2m-high totem pole to encourage a more immersive user experience.
This constraint required UX designers to adapt their creations to incorporate an even more ergonomic interface.
Prior consideration was given to the pathway taken by the user in order to clearly identify each of the browsing stages and areas of interaction involved. This type of interface design helps ensure the best possible level of 'intuitiveness', thus placing UX design at the heart of the project.
From design
to code compilation
The app's developers used the Vue.js framework to develop the code before using Cordova to compile it.
Vue.js is particularly efficient when it comes to constructing user interfaces.
Meaning that the Suez app developed by 148 could be optimised to allow for interactivity between the terminal and the potential applicant. Using such a device (the terminal) with this dual framework (Vue and Cordova) provided Suez with a modern and efficient recruitment tool.
Have an idea ? Want to talk about it ?
It's even better !
Contact us