Goal: To promote technical expertise and recruit new talent
Ebiznext is a company that responds to the technological challenges of its customers with a team of more than 75 developers and consultants. Their request to the agency was to design a website that would effectively communicate their expertise, and help to recruit new talent by introducing a coherent graphic identity. The consultancy input provided by Agence 148 made this a particularly interesting project.
It also provided an opportunity for the successful implementation a new organisational method during the development phase.
More infos
Visit the website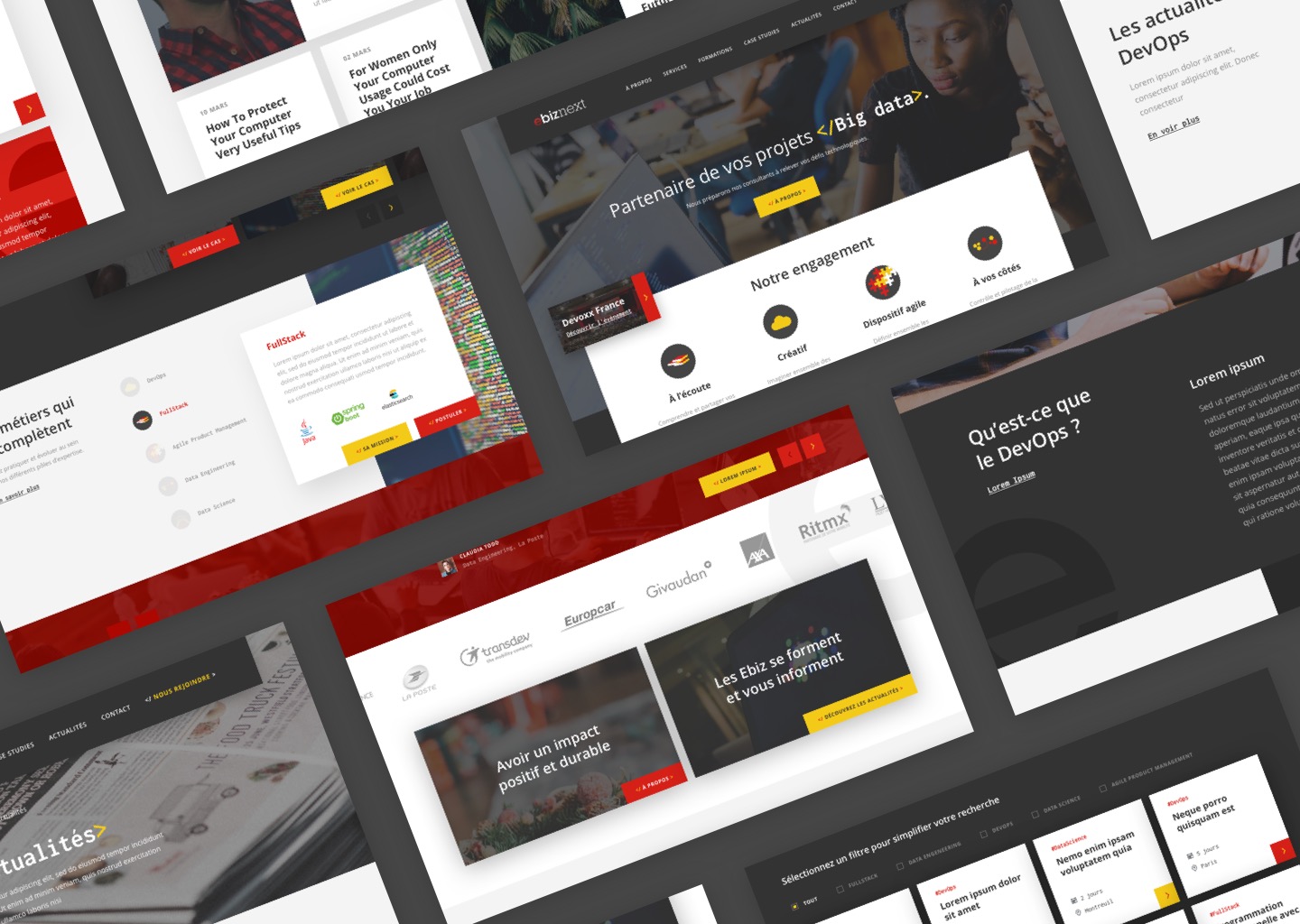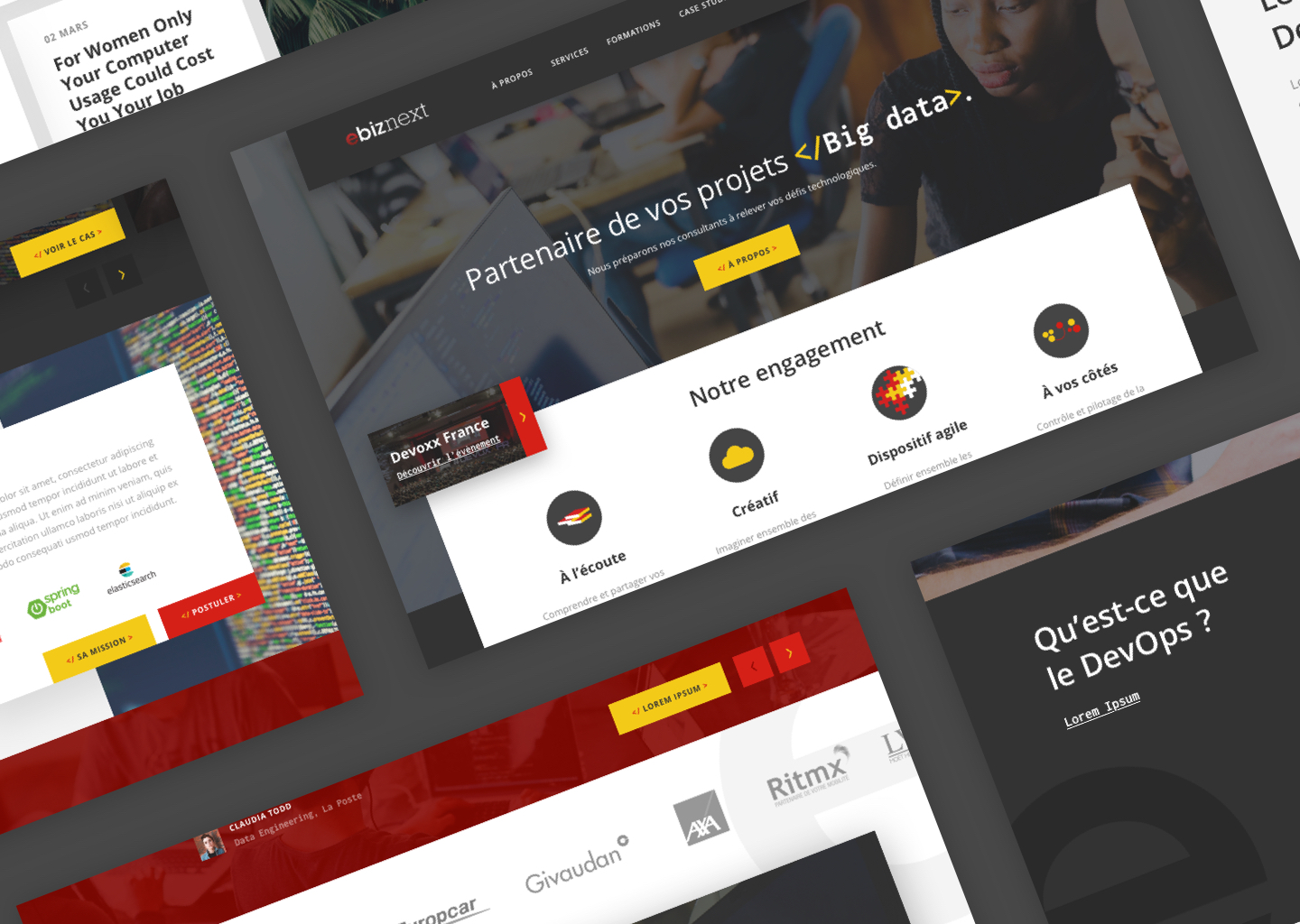 Total immersion in the world of web development
The overall inspiration for the website comes from the interface of the famous coding software Sublim Text, which is very familiar to Ebiznext consultants.
By embracing the world of digital development against dark backgrounds with text adopting the same format as tags, we have taken these elements and transformed them into a graphic language.
Since Ebiznext had no formalised graphic identity, we designed one alongside our creation of the website. We chose to use the red from the logo, adding yellow to create a strong contrast of bright colours. Alternating these two colours, particularly between action buttons, injects a dynamic energy and browsing cues.
It was an enjoyable graphic challenge to design the website and visual identity at the same time.
Victoria, Art Director at Agence 148.
As well as the clear reference to the worlds of coding and digital, another goal of the project was to demonstrate how Ebiznext pays special attention to its people. The human face of the company is portrayed in the large photographs. Our ambition was to express the two key facets of the company's DNA: uncompromising technical excellence and family spirit.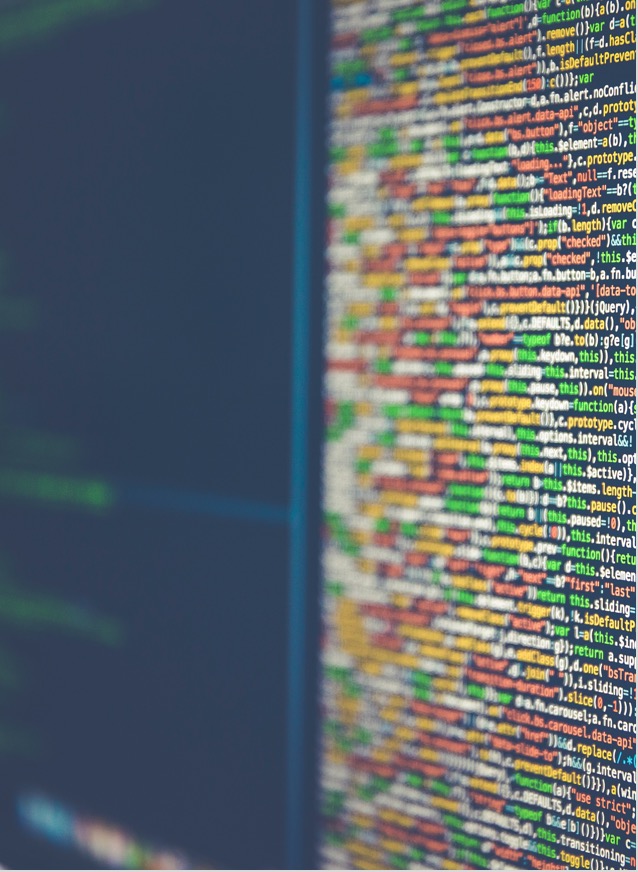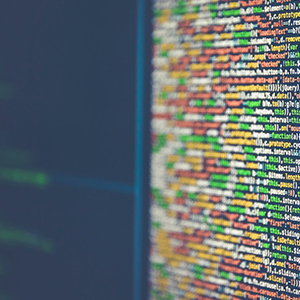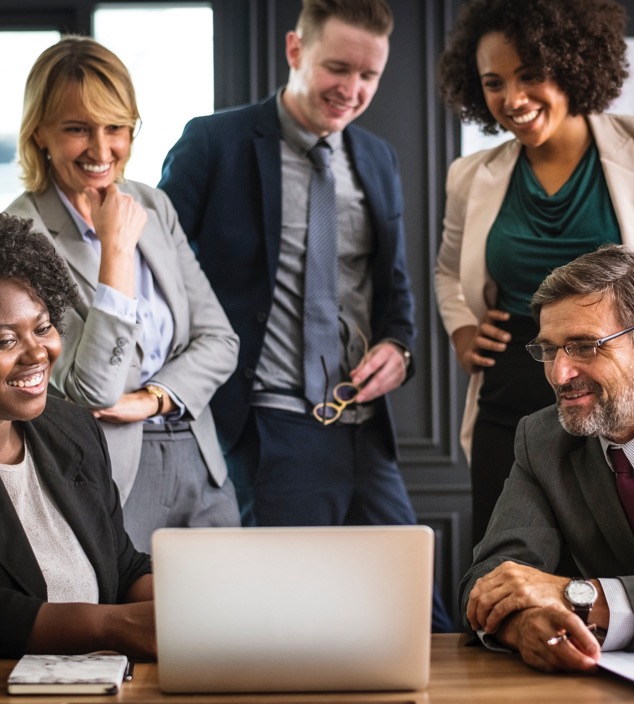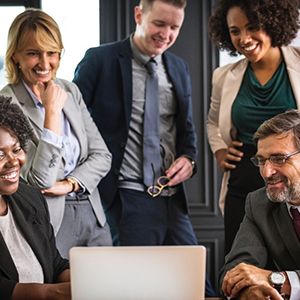 A site packed with unique content
Ebiznext wanted to stand out distinctively from its many competitors, so we advised them to highlight one of their most important qualities: instructional training. The fact is that Ebiznext offers a broad programme of training opportunities, many of them structured around customer case histories. We thought it would be valuable to integrate this content into the website. So each case history showcases a particular aspect of the company's expertise, which appeals not only to potential customers, but also to new consultants thinking of joining Ebiznext.
Offering original and informative content sets us distinctively apart from our competitors.
Xavier Battut, Marketing Engineer at Ebiznext
Recruiting new consultants is a major challenge. We felt it was important to recommend that Ebiznext presents each of its specialist skills with a concise summary highlighting the technologies used by the teams. There are two reasons why this is a good idea: it appeals to potential candidates interested in using the very latest digital tools, at the same time as reminding Ebiznext customers that the teams who work with them are at the very cutting-edge of these technologies.
Using a completely new and more effective way of working
The website delivery times were tight... So we introduced a new working method in response to this challenge. A new technical specification template was developed with the client so that it could be integrated into the website development process at the earliest-possible stage. This co-creation approach made it possible for our technical team and Ebiznet to provide website administration. Each part of the website was divided into a series of sections that were then submitted to Ebiznext for approval.
Putting in place good practices based on iteration was crucial to the project structure.
Laura, Project Leader at Agence 148
This iterative construction method enabled us to focus the work done by our developers. Validating individual elements in terms of administration (back office) as well as design (front office) prior to integration saved us time. The content matrix that details all visible and non-visible elements page by page provides a comprehensive overview of all relevant content and Calls to Action.
The working method suggested by Agence 148 was very effective and minimised the amount of interaction required.
Hayssam Saleh, CTO at Ebiznext
This matrix was an excellent way of involving Ebiznext in the process of content integration. It meant that their teams were able to integrate certain content without having to go through us, which in turn meant a considerable time saving and accelerated project progress. This method also allows Ebiznext to add content without compromising the design elements.
A tried, tested and approved method!
Have an idea ? Want to talk about it ?
It's even better !
Contact us