A travel agency like no other
Liberté Voyages is part of the Selectour Group - the leading network of independent travel agencies. We were contacted to create an independent website since the company's own website is currently hosted within the Selectour site. Liberté Voyages expressed a particularly strong desire to position itself as an innovative player in the tourism industry when it came to the brief. Unfortunately, due to budgetary and internal issues, the project was not completed.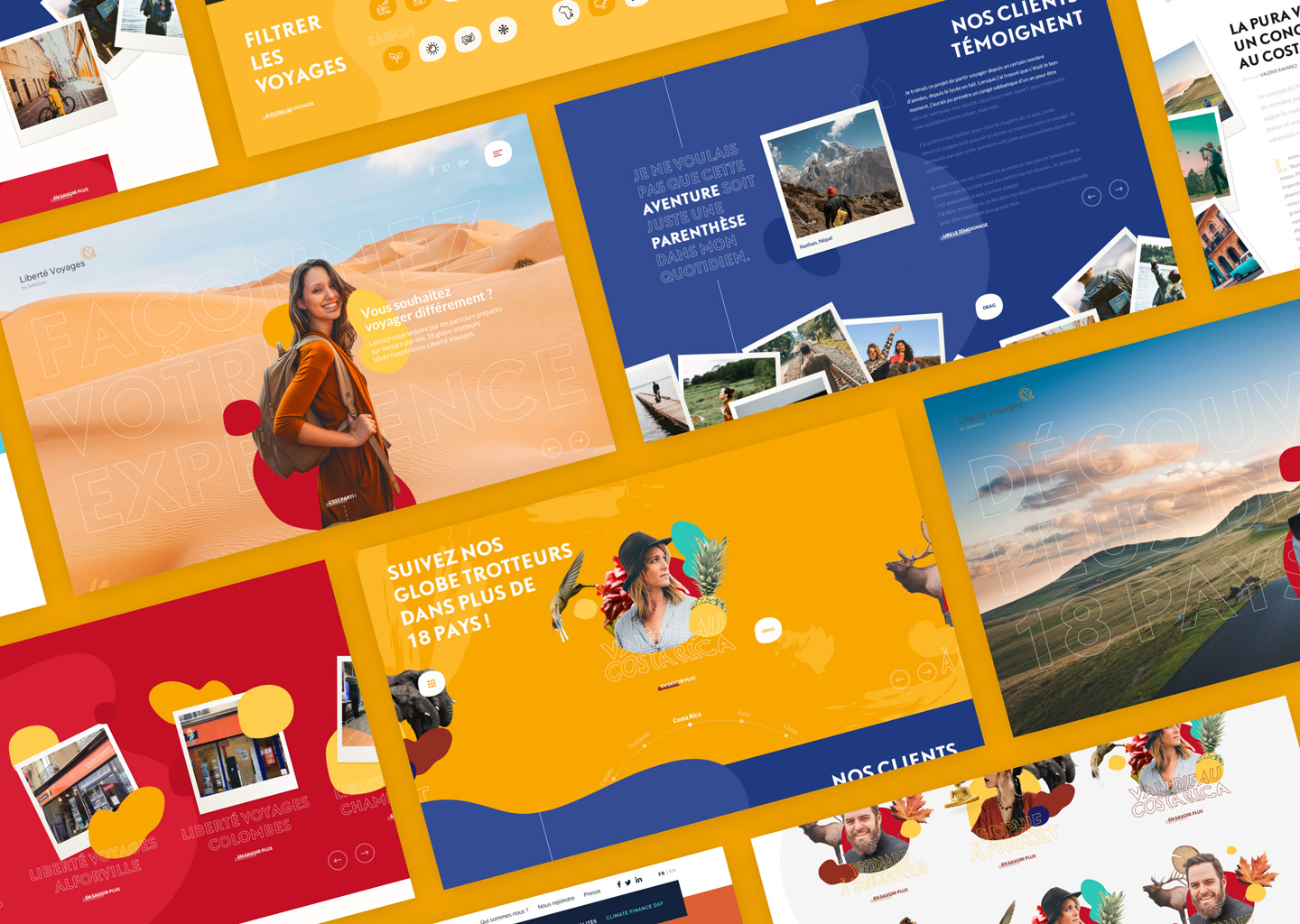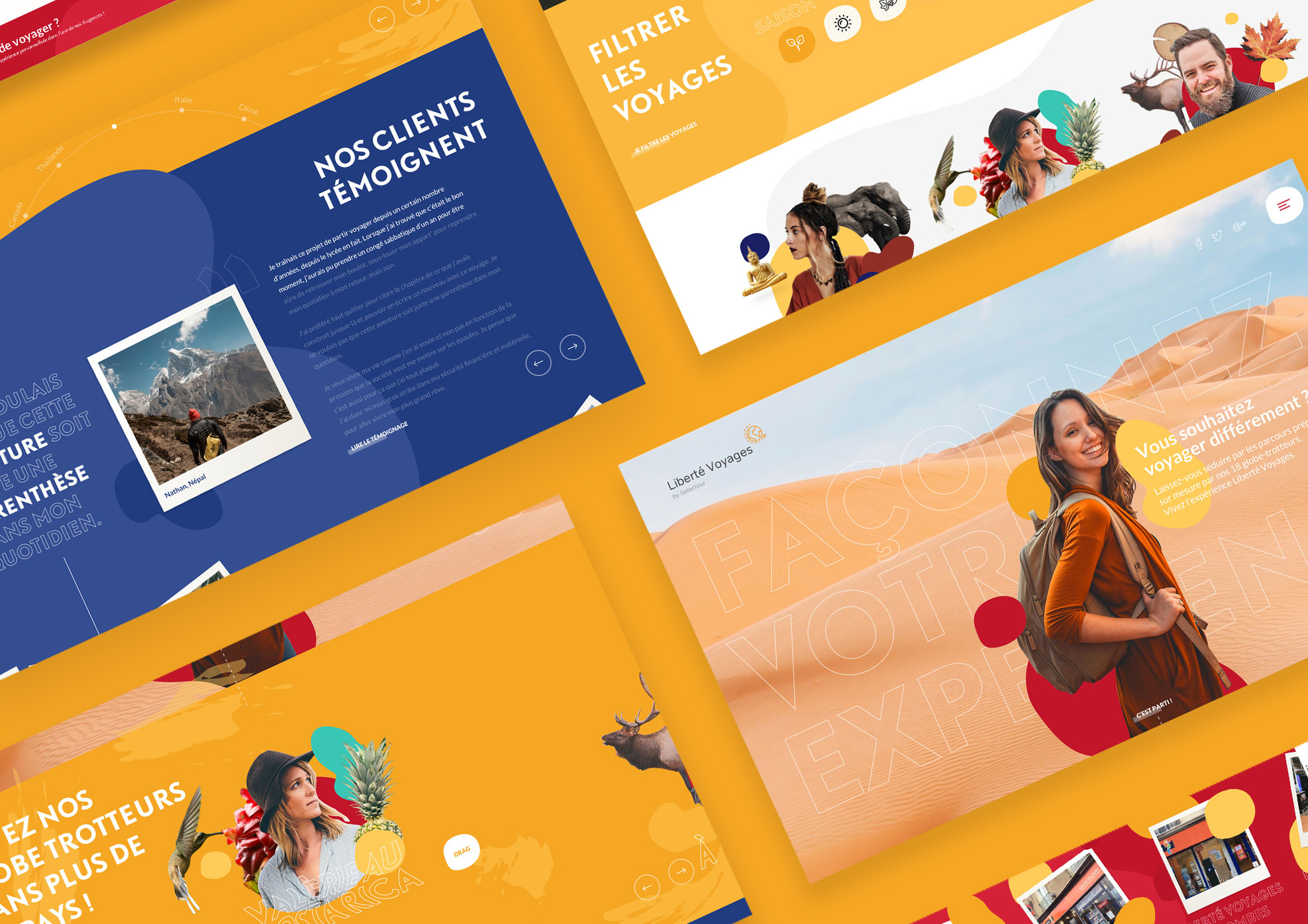 Making travel a human experience
The Liberté Voyages philosophy is to offer human experiences that include encounters, exchanges and stories, among other things, and with this in mind, Liberté Voyages not only offers a choice of hundreds of destinations around the world, but also boasts fifteen globetrotters serving as ambassadors for a particular country. Each of these guides promises complete immersion within the region in question, sharing with us their favourite spots and recommendations for places to visit and giving us an insight into the culture of the country.
The Liberté Voyages experience is truly unique and very human-focused, and portraying this in a website was a very exciting challenge
Hélène, Artistic Director at Agence 148
This human-to-human approach also allows the company to suggest for the customer certain vibes, themes and worlds specific to each globetrotter, meaning that travel is no longer just a destination but a tailor-made experience in itself, and we wanted to express this on the website's homepage.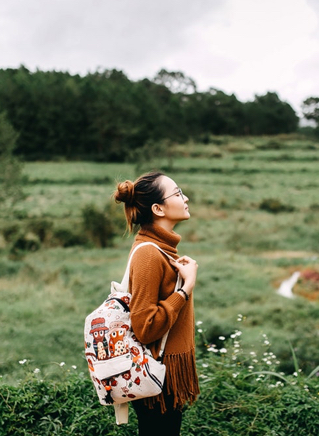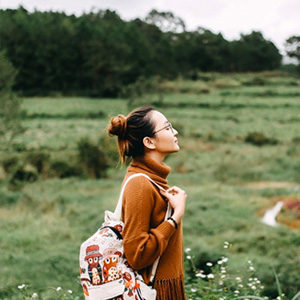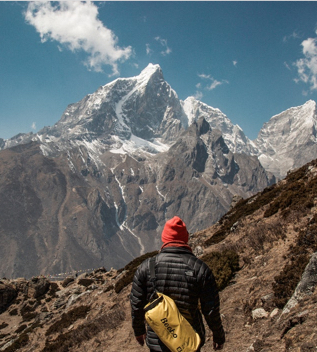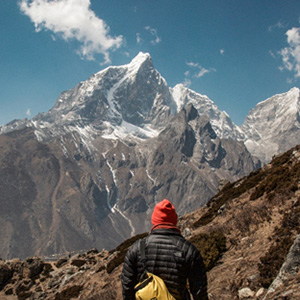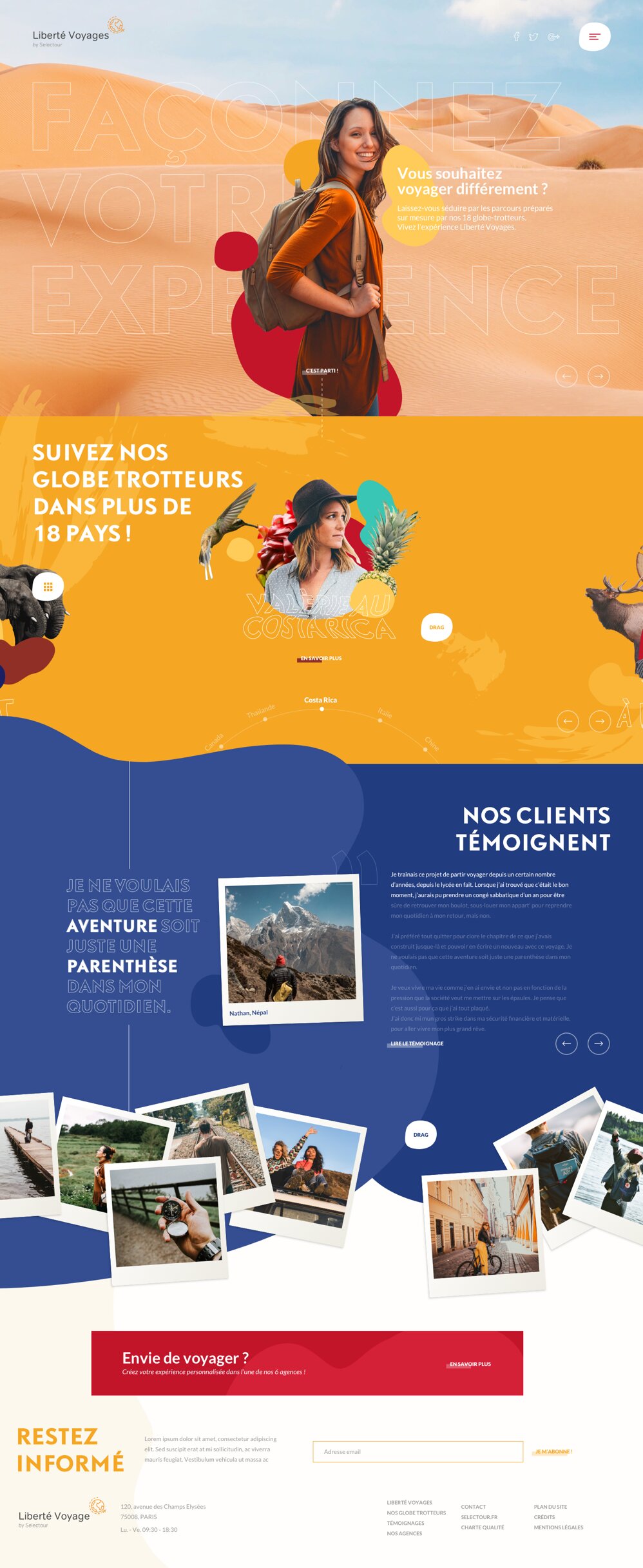 A journey planned with feeling
In addition to promoting its ambassadors, the Liberté Voyages philosophy is to support each of its customers to ensure that their needs and desires are met and to be guided by their emotions when it comes to choosing their next destination and adventure. With this in mind, we have set up a filter system based on their preferred landscape, continent, season or even vibe (camping, heritage discovery tour, road-trip, etc.) in keeping with our belief that travel is not simply about a destination, a place "you have to visit", but rather a response to a series of desires that reflect the traveller's feelings and emotions.
Highlighting personalities and vibes rather than destinations really stimulated our creativity
Benjamin, Project Manager at Agence 148
The site's UI has been designed to also offer something of an experience in itself, with full-screen titles blending with images designed in the form of collages and a subtle parallax effect taking the user immersion element a step further. Users can browse the various globetrotters using a semi-circular presentation system, making the selection process both dynamic and artistic. Last but not least, the layout of the photos in Polaroid style reinforces this idea of a warm, personal, vibrant site.
A travel agency site that resembles a travel journal
In addition to displaying the Polaroid photos that help create a travel journal effect, we highlighted two types of detailed content. On the one hand, there are the testimonials of previous customers, designed in the form of short, inspiring and moving personal stories, and on the other hand, texts written by each globetrotter in the form of articles for specialist journals that are particularly dense and immersive in their content. These two types of content allow customers who have already traveled with Liberty Voyages to stay in touch with the brand until their next adventure.
We pushed the emotional aspect quite far; it's a project that really inspired u
Gaétan, Creative Director at Agence 148
This being the case, it seemed particularly relevant for us to offer a newsletter that reflected the new positioning of Liberté Voyages, a way to share stories, inspire future travellers or simply highlight the sheer wealth of excursions that the brand offers. Newsletter content comprises more reports and in-depth articles on the culture of each destination rather than simply promoting special offers in order to maintain this experiential and personal dimension, further reinforcing the Liberté Voyages positioning as a travel agency like no other.
Have an idea ? Want to talk about it ?
It's even better !
Contact us