Suez
international Mobility
Context
Suez called upon the services of 148 to facilitate the internal circulation of information relating to its new international mobility policy.
Fields of expertise

Informing managers of professional policies
Suez is a group with branches worldwide that enables its employees to pursue international careers and to progress within its various subsidiaries.
The wealth of professional opportunities and the density of information available to its managers and employees is such that it needs to create accessible and educational communications tools.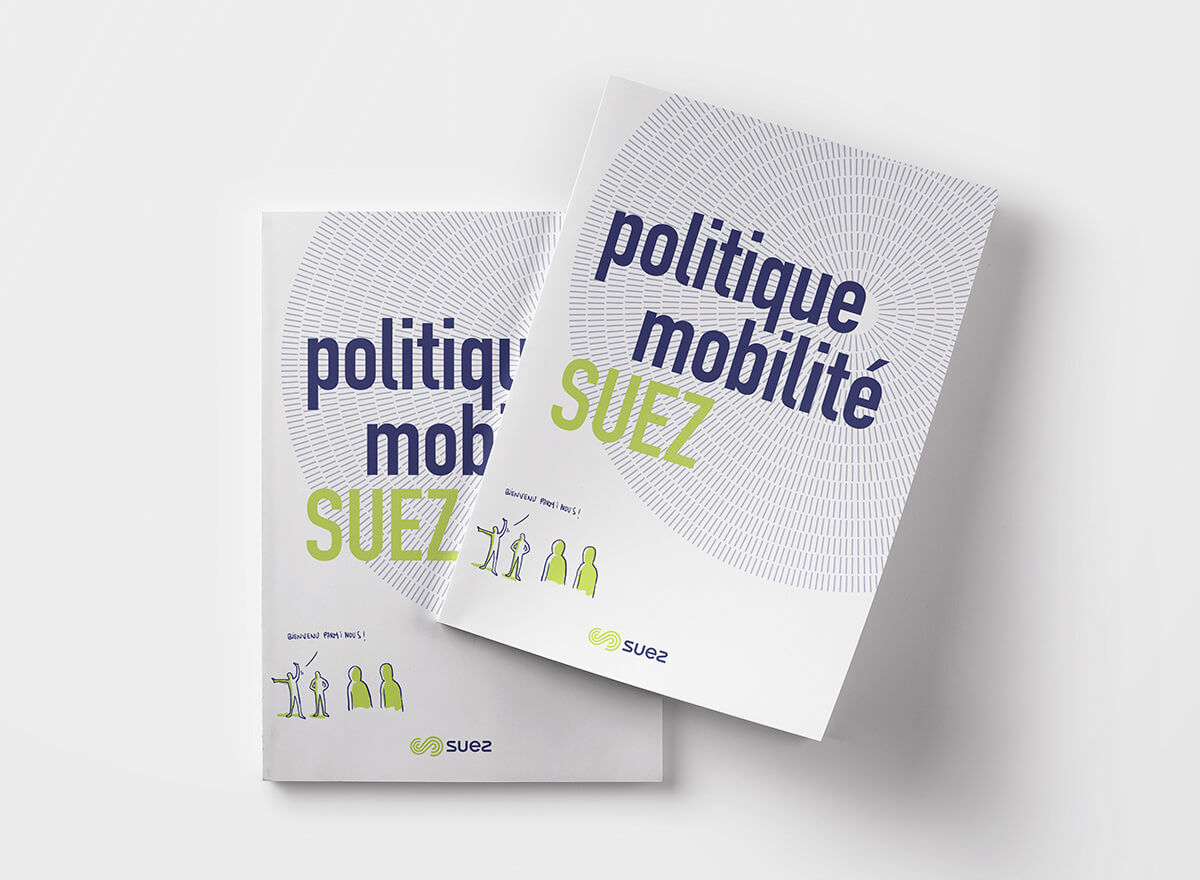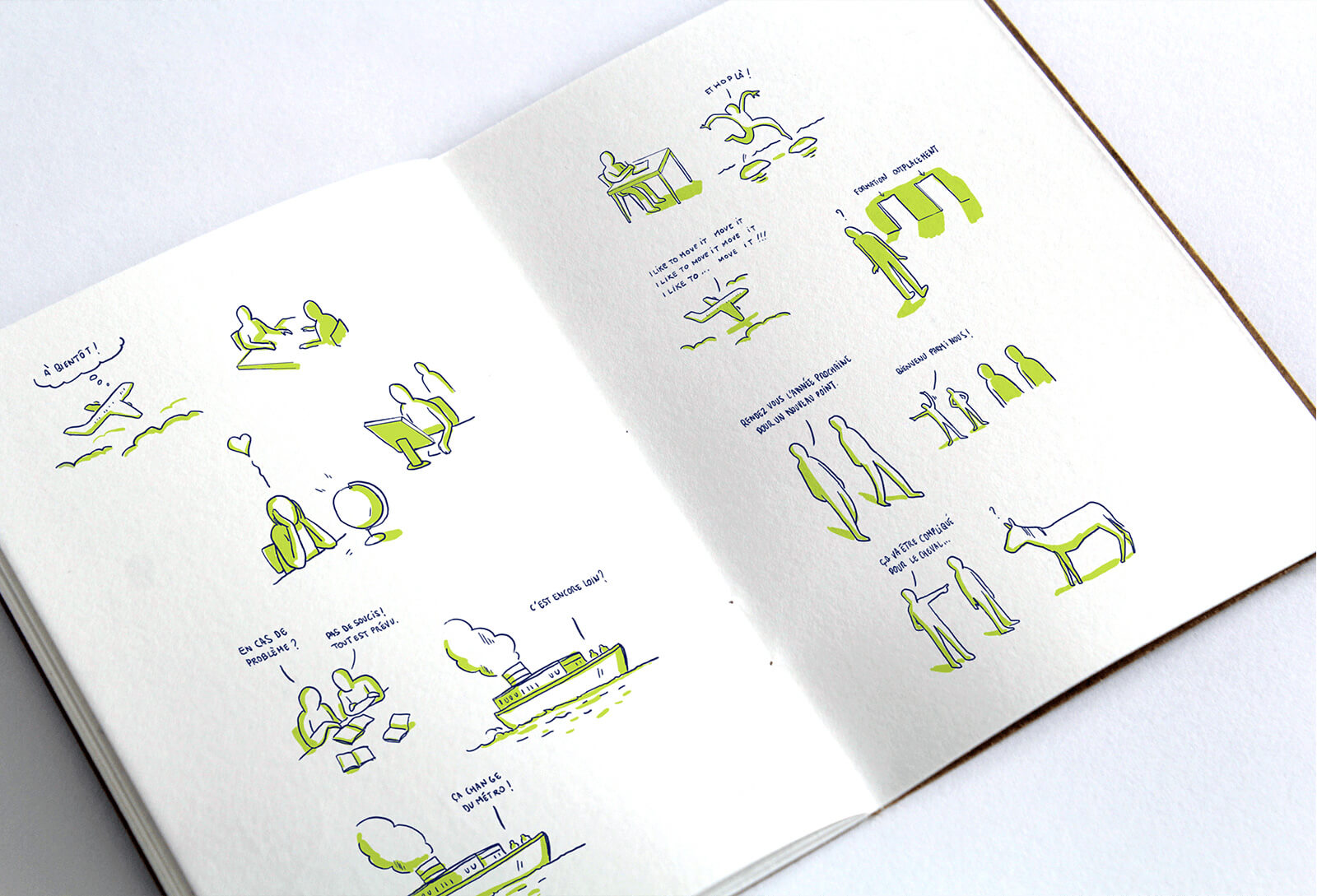 Suez approached 148 to design a modular, interactive and easy-to-use multilingual document that could be published both online and in hard copy. It was important to come up with an appealing and educational graphical design that reflected the group's image and needs.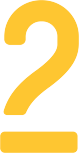 A design that reflects the subject
With mobility playing such a central role in the careers of Suez employees, the agency chose to illustrate this international dimension with a travel-inspired artistic approach. Of course, where there is mobility there is also nomadism and dematerialisation, which is why it made sense to come up with a digital format alongside the print version. Ergonomics is designed entirely to facilitate navigation and the search for information.
Technologies used:
InDesign, Illustrator, Photoshop, Acrobat