A new website for greater visibility
Nextformation is a certified organisation offering continuous training, retraining and vocational training. The company appointed agence 148 to restructure its website. We took the three existing sites to create a single portal, with a more modern identity. The main objective was to increase traffic and win more clients.
More infos
See website
Intuitive functionalities
We developed a number of tools to make the site ultra-practical and intuitive. For example, a search engine at the heart of the home page to directly search for the training course or desired professional field. To capture leads (potential clients), we then created a simple and easily accessible contact form. We also developed a "finance my training simulator" which identifies financing for which the client is eligible, by asking a maximum of four questions.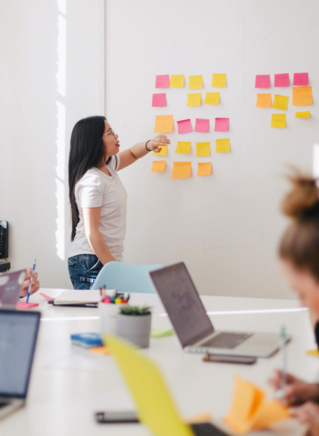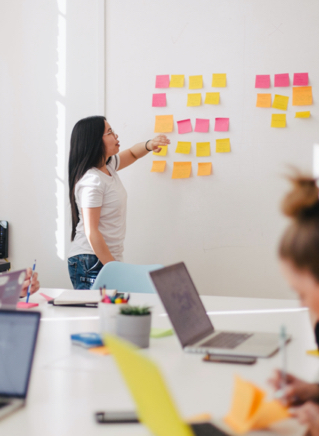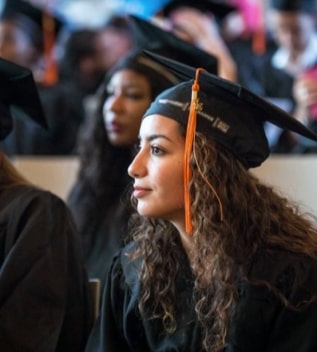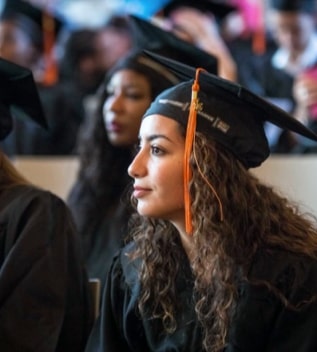 Design: a breath of fresh air!
To move away from the academic focus, we needed to find a way of energising the site. The design aspects were crucial to establishing this approach, while respecting the brand's graphic charter.
The existing site was very condensed and needed refreshing.
Victoria, artistic director at Agence 148
Victoria, our artistic director, alternated thick lines and narrower lines, while opting for a rounded design, to give a softer graphical tone and avoid being overly academic. She also designed several pictograms, to ensure that each training category was immediately recognisable on the home page.
A bespoke CMS design
The client asked us to create a completely new site structure, while retaining the existing management system. We must admit that it was not our recommendation, since tools such as Wordpress are very well thought out, flexible and save time and money. But we looked for and found the right partner, Laurent Varenne, capable of designing the technical solution to meet the client's brief.
We developed the Nextformation site from A to Z, including consultancy, design and creation.
Tanguy, project director at Agence 148
Another very important point is that we gave our client all the tools to manage its site autonomously. We therefore trained the internal technical teams in our methods to enable them to carry out day-to-day site maintenance and upgrades themselves.
An SEO expert for the blog
A blog section is directly uploaded by the client. And we provide prior guidance on the semantic positioning and referencing optimisation. We consider the internal links and keywords to ensure compliance with web standards, particularly for search engines.
We carried out this work for the entire Nextformation portal, also including a review of the sitemap and category titles, to create an SEO-friendly site.
Have an idea ? Want to talk about it ?
It's even better !
Contact us